Event report (Sagamihara International Festival 2023)
Sagamihara International Festival 2023
"Sagamihara International Festival" was held on October 2023, 1. Due to the spread of the new coronavirus in 2019, it was not possible to hold the event in the past few years, but due to the relaxation of infection control policies, it was held for the first time in a while last October 2022, and will be held again this year. Ta.
At the festival, the national characteristics of foreign countries are introduced, incorporating food and history, and participants walk and dance on stage like a fashion show while wearing ethnic costumes, as well as perform authentic ethnic music. As I watch and listen to them, I realize that even though their culture and history are different from Japan, their splendor is something to behold.
In the sweets making class from around the world, children happily move their hands and look forward to eating them. In the world play, they can experience the unique fun of each country, and in the learning class, they learn about Chinese poems, Chinese knots, and more. , a variety of programs provided a very enjoyable time.
In addition, a special stage was set up outdoors, and the enjoyment was felt by the people singing, including choruses, light music, light music from the Andes region, and traditional Okinawan music.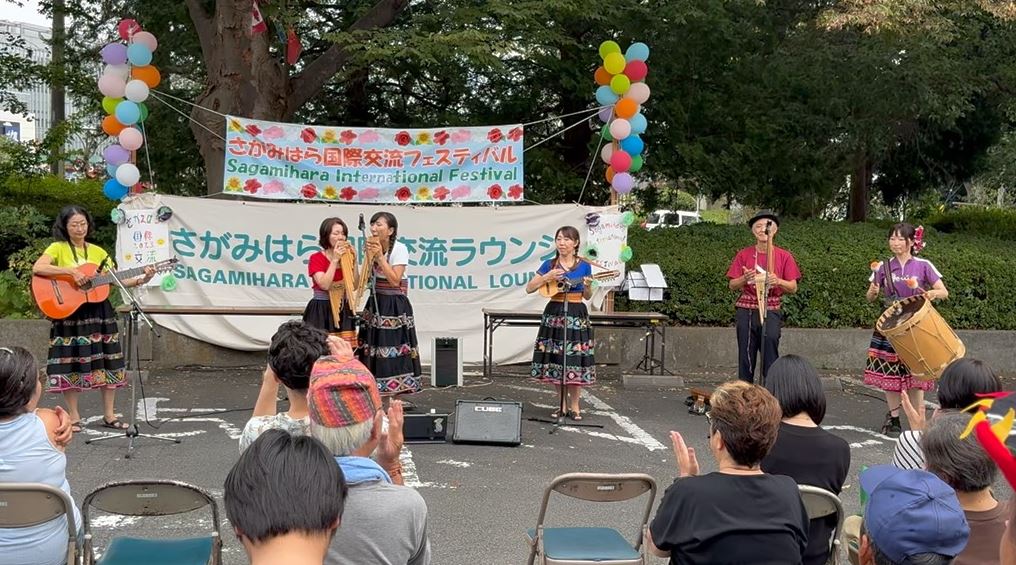 "Sagamihara International Lounge" is an organization of Sagamihara City that disseminates administrative information and various information about daily life in Sagamihara City to foreigners living in Sagamihara City. Anyone with questions or concerns is welcome to visit the museum, so it is a place where many people can visit not only during this festival, but at any time.